Day trips to Santo Antão
A day trip to Santo Antao – which can also integrate some hiking – is the best choice for sailors or cruise passengers who want to get a taste of this really fascinating island.
Island tour Santo Antao
Day trip from and to ferry harbour Porto Novo, 2 – 6 persons
Your English speaking driver will be waiting for you at the harbor of Porto Novo on arrival of the ferry from Mindelo. The old panoramic road goes up into the mountains, with views of Sao Vicente and bizarre lava landscapes – then the landscape suddenly turns green. Optional walk through the Cova crater or small climb to a lookout point. The panoramic road finally takes you to the valley of Paul, a tropical oasis with a mountain backdrop. Stop in a quaint place with local products – where you can taste the typical Grogue – before your driver brings you back to the harbour on the coastal road.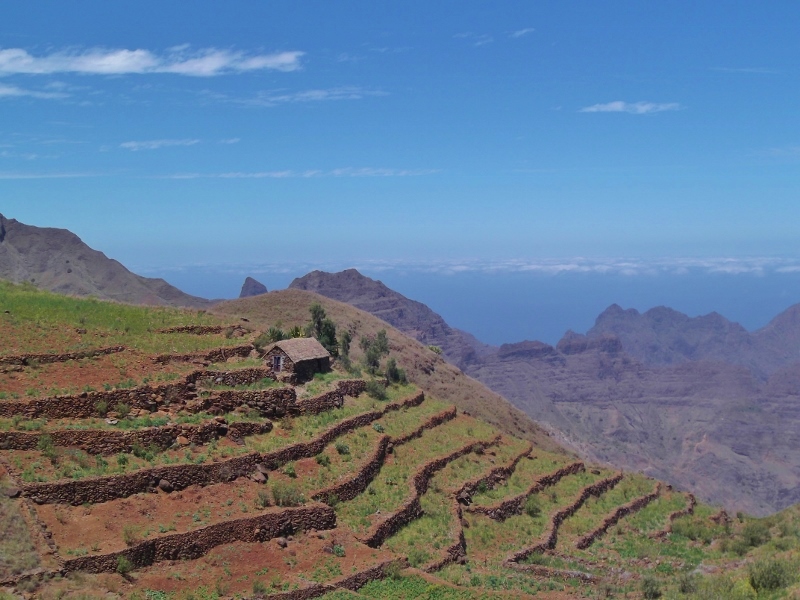 Price: 75, – Euro / person, including refreshments,
minimum 2 persons
Price reduction from 4 persons on
We can help you with your ferry ticket Sao Vicente – Santo Antao – Sao Vicente if you wish.
Hike inside Paul Valley
On the Cape Verdean mountain island of Santo Antão, life still works almost as it did 100 years ago. About paths and paths we go into Paul Valley, the green heart of the island. On terraced fields thrive mangoes, papayas, sugar cane, guavas and coffee and here and there a small brook ripples. At a local farmer's family, we taste freshly roasted local coffee. (+/- 450 hm, 4h, expandable to +/- 650 hm and 6h).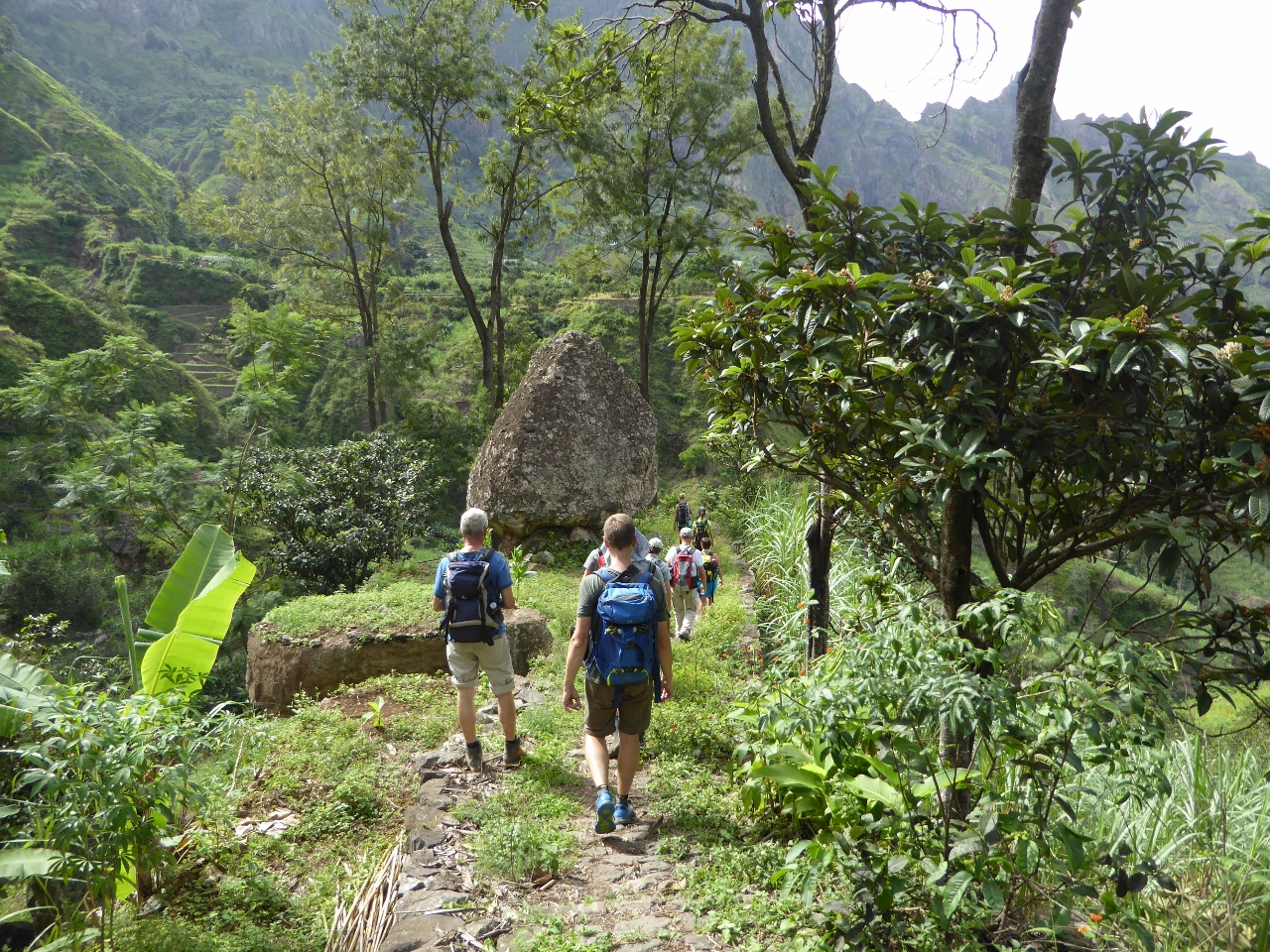 Hiking level: medium
REQUIREMENT: Sure-footedness, no fear of heights, medium to good condition.
Price: 55, – Euro / person, minimum 2 persons, a cup of local coffee included

 We can pick you up from the hotel and bring you back if needed. (This may incur some extra costs.)

Price reductions from 3 persons.