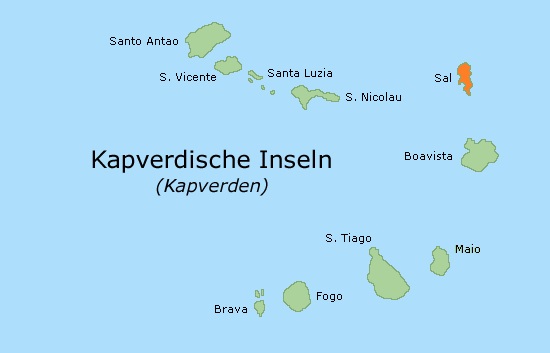 Geographical situation of Sal – Cape Verde Islands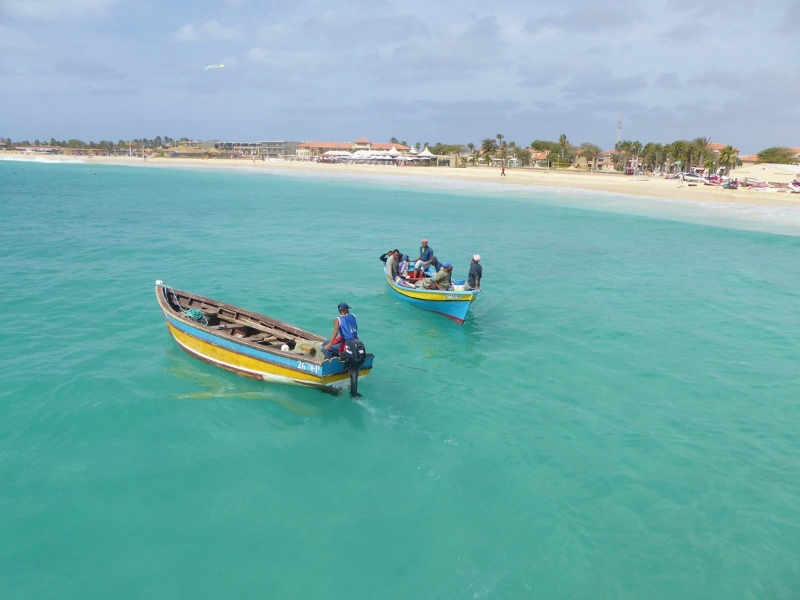 Santa Maria, Sal – Fishing boats in front of the beach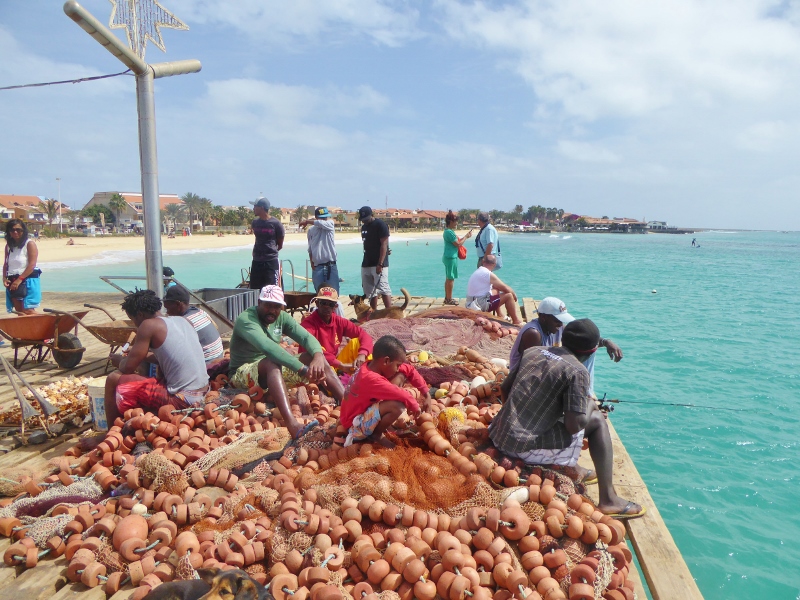 Santa Maria, island of Sal – at the fishing pier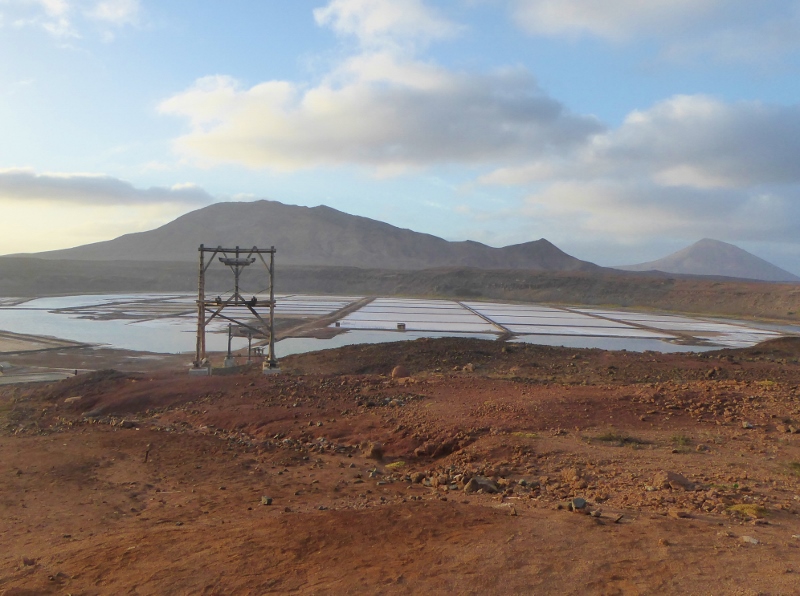 The saltworks of Pedra Lume crater in Sal island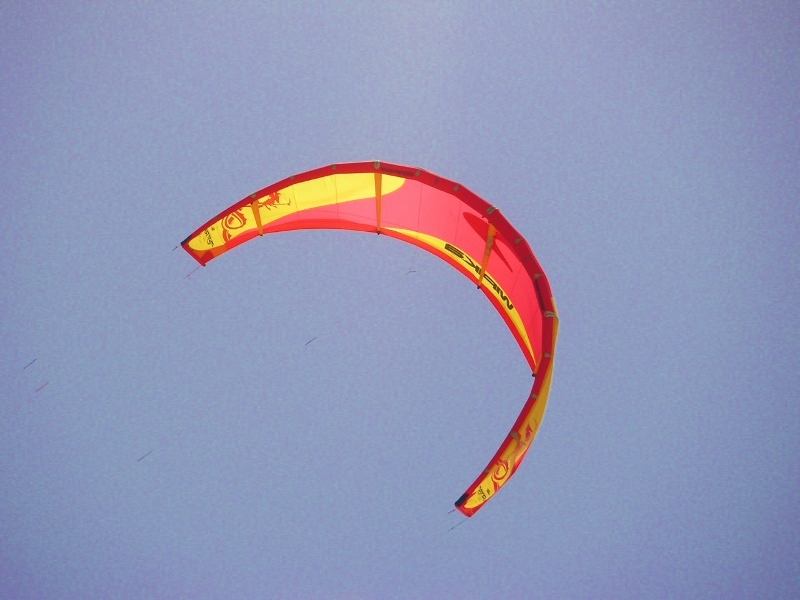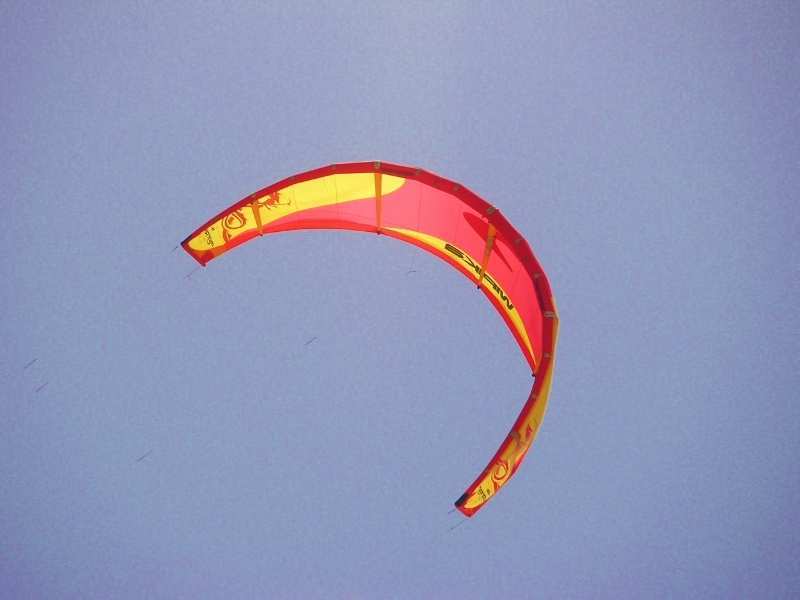 Colorful kite wing above the shore on Sal island

Sal Island
Cape Verde – Barlavento (Northern Islands)
Inhabitants: ca. 26.000
Surface: 216 km²
The Cape Verde island of Sal is ideal for holidays on the beach as well as for a few relaxing days at the start or in the end your holiday. The turquoise water in Sal island has a pleasant bathing temperature of over 20 degrees Celsius practically all year round.
If the sea is a bit disturbed, there are interesting alternatives such as walking along the kilometer long, bright sandy beach, strolling through the African souvenir shops or make an excursion to the Pedra Lume salt marshes. Horse riding, bicycle rides, fishing, sailing trips, diving and more activities are offered on site. Enjoy sundowner at the beach bar, with your feet in the warm sand and some "Caipirinha" mixed based on the Cape Verdean "Grogue".
The island of Sal is also an Eldorado for kite surfers in the winter months. Beginners can get an introduction to this sport at the bathing beach of Santa Maria. On the so-called "Kite Beach" or the "Ponta Preta", you can often observe experts from world class.
In the summer months, turtles come to the Cape Verdean beaches to lay their eggs at night. On site, you can book a nighttime excursion to the turtle observation. In order not to disturb the animals, make sure you go in a small group of no more than 10 persons, and please, respect the ranger's instructions.
We will be pleased to make an appropriate pre-reservation for you.
The fishing and seaside town Santa Maria in the south of Sal island has also some nice bars and restaurants, some of which offer Cape Verdean or international Life music in the evening.
Travel offers of roundtrips with Sal island